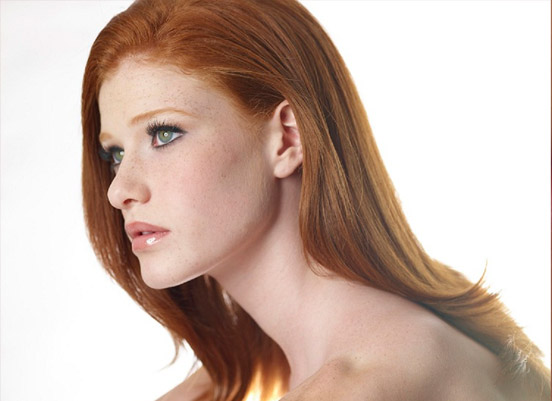 22 Nov

Kerastase Brings Luxury Hair Care to Houston's Galleria

Shopping for your favorite hair care brand just got a little easier. This holiday season we have a NEW kiosk in Houston's Galleria (2nd level @ Nordstrom's Wing) we can all get excited about. The *NEW* Kérastase Experience of Houston! No need to stop at your salon for the products, now just swing by you are leisurely walking the mall. As a long time Kerastase hair care user I can promise you will not be disappointed.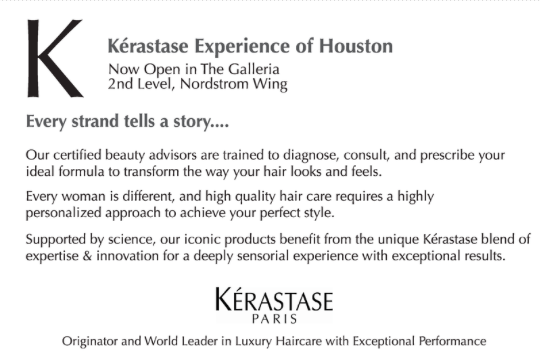 Transform Your Hair Today
Our hair can be vulnerable in colder months and the environment can do damage to our tresses. Why not make a quick stop and let the certified beauty advisers diagnose, consult and prescribe the right shampoo, conditioner, and treatment for your specific hair needs.  Redeem "25% Off First Visit" as they get your hair ready for the busy holiday season.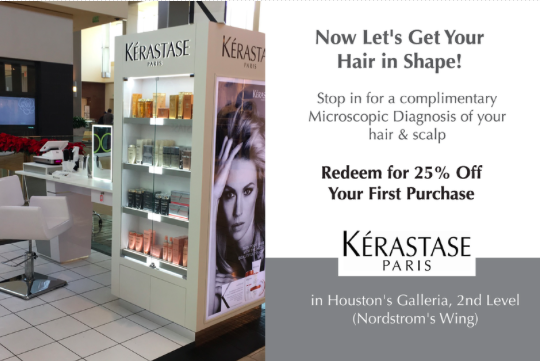 If that wasn't enough Kérastase holiday gift sets to début for Black Friday and throughout December. They will also offer an extra treat with a fantastic Gift with Purchase from Lancôme for anyone buying two gift sets (or one gift set and any two styling products.) There is a limited supply of the gifts with purchase so hurry and get yours today.